Preserving the Blessing of Biblical Marriage
Apart from the perversion of June being declared "Pride Month" by the proponents of the LGBTQ agenda of sexual deviation from truth and righteousness, June is known as the favorite month of weddings. So, in view of the truth that God Himself created human beings in His own image as male and female, and created marriage for them as the union of one man with one woman for as long as they both live, here are a few tips for husbands.
Tips for Husbands
Tips for husbands – if you want to keep your wife and stay married for fifty years or more:
"Husbands, love your wives, just as Christ also loved the church and gave Himself for her," Ephesians 5:25 (NKJV)
If she is tired, hurting, hurried, or frustrated, find something to chew on (a pencil will do), and keep your mouth shut. 😊 Both of you will be glad you did!
Never worry that you are going to wear out your forgiver! 😊 Remember that Matthew 6:14-15 also applies to women! 😊 "For if you forgive men their trespasses, your heavenly Father will also forgive you. But if you do not forgive men their trespasses, neither will your Father forgive your trespasses." (NKJV)
One of the wealthiest men, J. Paul Getty, said, "I would give my entire acquired wealth for one happy marriage."
"The Greatest of These is Love"
(Condensed from a message by Adrian Rogers)
"A light heart is better than a bright head." ~ Adrian Rogers ~ Then he commented that people would rather know how much you care than how much you know… Some people are so full of hate that they are willing to die in order to kill someone else… When you teach people their rights, you may spark a revolution. When you teach people their responsibilities, you may spark a revival!… "Love does not rejoice in iniquity – it rejoices in the truth!" Before we listen to gossip, we should ask the tale bearer three questions: 1. Is it true? 2. Is it kind? 3. Is it necessary?… "Do you know how to conquer an enemy? Love him to death!" ~ Adrian Rogers ~ "So now faith, hope, and love abide, these three; but the greatest of these is love." 1 Corinthians 13:13 (ESV)
The Triangle of Triumph
"Rejoice always, pray without ceasing, in everything give thanks; for this is the will of God in Christ Jesus for you." 1 Thessalonians 5:16-18
"She Is She"
From the children's book by that title:
She is she! She is not he! She is not we!
She is she naturally! Beautifully!
She is free to be who God created her to be!
Good does not become evil – and evil does not become good because a majority of sinful people believe it to be so! The opinions of billions of humans on this earth do not outweigh the absolute truth of God's Word!
Like the woman at the well (John 4), are you:
Bound by sin?
Blinded by Satan?
Broken by sorrow? If so, Jesus is the answer for you as well!
Pride Month?
June has traditionally been the month for weddings of one man to one woman for life, but with the onslaught of the corruption of celebrating perversity, the LGBTQ tribe has captured June as "pride month" – which means parading pornography and perversity down America's main streets. Is that something to celebrate? No! Absolutely not! Do we really have anything to celebrate this June?
Yes, if we are proud of God's Biblical plan for a godly marriage and proud of those who give generously to help people in need to express joy in our Lord, and to share the good news of forgiveness in Christ with lonely, hurting souls! "You must each decide in your heart how much to give. And don't give reluctantly or in response to pressure. 'For God loves a person who gives cheerfully.' And God will generously provide all you need. Then you will always have everything you need and plenty left over to share with others. As the Scriptures say, 'They share freely and give generously to the poor. Their good deeds will be remembered forever.' For God is the one who provides seed for the farmer and then bread to eat. In the same way, he will provide and increase your resources and then produce a great harvest of generosity in you. Yes, you will be enriched in every way so that you can always be generous. And when we take your gifts to those who need them, they will thank God. So two good things will result from this ministry of giving—the needs of the believers in Jerusalem will be met, and they will joyfully express their thanks to God. As a result of your ministry, they will give glory to God. For your generosity to them and to all believers will prove that you are obedient to the Good News of Christ. And they will pray for you with deep affection because of the overflowing grace God has given to you. Thank God for this gift too wonderful for words!" 2 Corinthians 9:7-15 (NLT)
New Axis of Evil?
Do you also get the impression that exactly at the center of the formation of a new axis of evil is the Biden Administration? As we pray for Almighty God to cast down Satan's strongholds of evil, can we ignore the frenzy of the Marxist agenda to try to portray the murder of unborn children as a health issue for women and a constitutional women's rights issue, while at the same time pushing the rights of men pretending to be women to have access to women's restrooms, shower rooms, and dressing rooms (even in women's prisons – where there is no escape from those with lust for rape!)? How can they push for women's rights, and simultaneously refuse to define "woman"? What about the push for pornography in libraries and sex education classes? What about the push for "trans" rights while ignoring the rights of most students? What about the rights of the victims of the January 6 trap and imprisonment, etc.?
Never twist the truth to fit your will! Submit your will to Him Who is the Truth!
Dear God, please give us mercy and smash this putridly corrupt administration to smithereens! And please stop the brutal mass killings in our country, and many others. Please restore Biblical marriage and families as the stabilizing factor for society in every country. Truly, the perilous times have come, as the Apostle Paul predicted by inspiration of the Holy Spirit! "You should know this, Timothy, that in the last days there will be very difficult times. For people will love only themselves and their money. They will be boastful and proud, scoffing at God, disobedient to their parents, and ungrateful. They will consider nothing sacred. They will be unloving and unforgiving; they will slander others and have no self-control. They will be cruel and hate what is good. They will betray their friends, be reckless, be puffed up with pride, and love pleasure rather than God. They will act religious, but they will reject the power that could make them godly. Stay away from people like that!" 2 Timothy 3:1-5 (NLT) Is there anything to rejoice about in this? Yes! God's Word is true! What He predicts will happen! It is happening!
Warning to America
Can we see a warning to America from the inspired Word of God to Judah and Jerusalem through the prophet Isaiah? "Your country is desolate, your cities are burned with fire; strangers devour your land in your presence; and it is desolate, as overthrown by strangers. So the daughter of Zion is left as a booth in a vineyard, as a hut in a garden of cucumbers, as a besieged city. Unless the Lord of hosts had left to us a very small remnant, we would have become like Sodom, we would have been made like Gomorrah. Hear the word of the Lord, you rulers of Sodom; give ear to the law of our God, you people of Gomorrah… Wash yourselves, make yourselves clean; put away the evil of your doings from before My eyes. Cease to do evil, learn to do good; seek justice, rebuke the oppressor; defend the fatherless, plead for the widow. 'Come now, and let us reason together,' says the Lord, 'though your sins are like scarlet, they shall be as white as snow; though they are red like crimson, they shall be as wool. If you are willing and obedient, you shall eat the good of the land; but if you refuse and rebel, you shall be devoured by the sword'; for the mouth of the Lord has spoken." Isaiah 1:7-10, 16-20 (NKJV)
Other Potent Quotes
"If we are to guard against ignorance and remain free, it is the responsibility of every American to be informed." ~ Thomas Jefferson
"Tolerance is the virtue of a man without convictions!" ~ Gilbert Keith Chesterton
"Too often we judge our opponents by their worst example and ourselves by our best intentions."
~ Jim Hardenbrook
"Jesus didn't just come to inform us. Jesus came to totally transform us!" ~ Alistair Begg
From Our Mailbox
"Thank you so much for writing! Happy 25 years of ministry with Overseas Outreach Mission! Your faithfulness greatly honors the Lord. We're so thankful for your partnership in the gospel, and we'll be praying for Della's health. Happy Easter! Amy (Storms), OCC" (Concerning our ministry update.)
* * * * * * * * * * * * * * * * * * * *
"Dear Rick and Della, we want to thank you for your financial support, prayers and love to Ukraine. May God bless you and all your family! May He give you strength and energy to keep on your ministry for the Lord. 'The Lord bless you and keep you; the Lord make his face shine on you and be gracious to you; the Lord turn his face toward you and give you peace.' Numbers 6:24-26 – Mariana Vakula"
* * * * * * * * * * * * * * * * * * * *
"Rick, I greet you and Della warmly in the Blessed Name of my Dear Lord Jesus. I do hope that this finds you both well – and please know that Della and the pain of her neuropathy are certainly daily matters of prayer. Thank you ever so much for your telephone call the other evening in the aftermath of the series of storms in this general area – just because of your concern for this church family. That concern – and prayers – mean ever so much. And I praise God for His gracious protection. Thank you once again for your monthly newsletter – and your articles this issue on saving faith and on logic. How tragic that the devil so blinds eyes that many completely abandon that gift of God – completely reject His Word – and ignore or even blaspheme the precious Person and Name of Jesus. Thank you also for including the letter from Svetlana Babrokova.
For many years now we of the Tunas church – and some of the community – have gathered on the Thursday evening preceding Resurrection Sunday for a special Lord's Supper observance. It is always meaningful and memorable – and was so last evening. May you and Della have a blessed celebration of Jesus' resurrection. Thank you so much for the various publications and especially the sermon and other CDs. The set from Focus on the Family on the Christian foundation of our nation are especially powerful – thank you. May Jesus my Lord bless you and Della greatly. Ken"
* * * * * * * * * * * * * * * * * * * *
"Beloved brothers and sisters,
Thank you so much for all your fraternal care, sacrificial help, and unceasing prayers! With great joy, I present to you the Christian Center for Science and Apologetic's Spring 2023 newsletter. We highly appreciate your prayers! We feel their power all the time!
The spring at Kyiv is kind of funny this year. The days are chilly outside, while the nights sometimes are pretty hot because of air raid alerts and cruise missile strikes. Nevertheless, we all are fine, and the work of the Lord goes on. May His name be praised!
As you know, the Reliable Foundations apologetics online club is our headline project of the year. The sessions are continuing in a hybrid format. Whoever is able to come (even from other cities) actually attends them. Others watch and ask questions online. Those who are not able to connect watch the recorded sessions on our YouTube channel afterwards. We have completed several Does God Exist? sessions, made other ones on the Genesis Flood and on the Constructive Skepticism – a biblical approach "Test everything. Hold on to the good" (1 Th. 5:21) instead of the atheistic agenda. The next sessions are going to be devoted to the veracity of the Scripture. Please pray for this project!
First, the pandemic and now the war have affected our strategy a lot. Now we do most of the work online and through social media channels. Users from 124 countries have accessed our official website scienceandapologetics.org since the last year. May the Lord be praised!
The main focus of our ministry is preparing God's people for works of service according to the 2 Tim. 2:2 approach with the use of apologetics as an effective tool for evangelism. Nevertheless, we always strive for a strategic understanding of the needs the Body of Christ faces or is about to face.
The congregations in the country have shrunk twice currently. Many men went to fight, many women left as IDPs and refugees. Sometimes children must do the work their fathers were doing before. At the same time, those from their homes (both at the front lines and in exile) have very limited access to ABFs, schools, libraries and other opportunities to study the Bible. To meet that need, we created two websites (one in Ukrainian, https://ukr.bibleapol.study/ and another in Russian, https://bibleapol.study/) exclusively for the Bible study resources – overviews of the biblical books, lessons on the Christian doctrine, group study materials, commentaries, etc. The content is regularly created and uploaded. Please keep this project in your prayers as well.
We have electricity almost all the time now, and our publishing work has returned to normal. The war, however, has impacted this area of the ministry in three ways.
1. Firstly, since many are not able to handle hardcopies, we immediately upload the digital copies of all our new books to the online library (https://equalibra.org/ru/publisher/science-and-apologetics/.) We also give priority to the books that provide comfort and encouragement to people in their suffering.
2. Also, while feedback is not common in our low-trust post-totalitarian culture, we receive some from time to time anyway. Below is a comment got recently from a random medical worker we shared a copy with: 'I want to thank you for the book Peace in the Midst of the Storm. I got a lot from it and revised my attitude to some life issues after reading it. I was encouraged 100%. May GOD Himself bless your family with abundant blessings for your God-given talent, wisdom and perseverance.'
3. Finally, we became more focused on producing books in Ukrainian. Before the war, our first language of choice was Russian because practically anyone in former Soviet Union countries (Russia, Ukraine, Belarus, Kazakhstan, Uzbekistan, Moldova, etc.) can read it. After Russia's invasion, however, the use of the language triggers many Ukrainians (those who stay in the country, IDPs, and refugees), and the message of comfort for them should definitely be in Ukrainian. Here, for instance, is the feedback from the lady who is translating the same book, Peace in the Midst of the Storm into Ukrainian as well as serving IDPs and the soldiers' families: 'The book is great and very relevant. I am sure that after the publication in Ukrainian, it should be read with the families of the fallen heroes.' Please pray for the Lord's guidance in that important aspect of our ministry.
By God's grace and beyond all our expectations, we had the first retreat at our new facilities! Two of our teammates were enrolled in the army and got to the same unit alongside with a couple of other leaders of the churches. Their unit was relocated to the Kyiv area for the rotation after a couple of months at the hottest battle zone. They managed to get a leave warrant on the same day, and we had a wonderful time of prayers and praises. Please remember these brothers in your prayers.
This event brought other strategic needs to our attention. Many believers are fighting alongside people who do not know Jesus. Foxholes, bunkers, and barracks are becoming mission fields where the Good News can be shared. We are looking for somebody who could come to Kyiv (it is relatively safe here) and run a few days of training according to the 2 Timothy 2:2 approach for the church leaders the basic principles of the grass root chaplaincy, to be there passed on to others. Please pray for the Lord to send a proper person(s) for this.
On the other hand, many veterans are going to return from the war – believers and nonbelievers – wounded and/or experiencing PTSD. Our churches never dealt with such problems, and I am concerned most of them are not ready for that. We definitely have to arrange training on these issues as well. Please pray with us to find proper coaches for this.
The great blessing for Olga and me was a trip to Europe and the UK, visiting our friends, children, teammates, mentors, board members, etc., scattered there by the war. That was amazing mutual encouragement in the Lord! That allowed us to see many texts in the Scripture in a very special way like, for instance: 'To God's elect, strangers in the world, scattered throughout Poland and Germany, Britain and Netherland, Baltic countries and even across the ocean, who have been chosen according to the foreknowledge of God the Father, through the sanctifying work of the Spirit, for obedience to Jesus Christ and sprinkling by his blood…' Please join our prayers for those who had to leave their homes and those through whom the Lord shares His love to them in foreign lands.
Please continue to pray for peace in Ukraine, for the protection of our fellow workers wherever they are, and for the Lord's guidance to us in this time of uncertainty. Please continue to pray for our teammates who defend our land. May the Lord protect them!
Please pray for Ukraine, for the Lord's intervention in the midst of troubles, and for many people in other countries who care and help. Please pray for the lives of soldiers and civilians and the peace in our country! Most of all, please pray for the Lord's guidance for us in these difficult times. Yours by the grace of Jesus, Sergei"
* * * * * * * * * * * * * * * * * * * *
"Dear Rick and Della, thank you for your email and questions, and the most important prayers and financial support as well. We keep on holding up and stay close to God in trusting Him and living day by day in the face of the unknown. However, we know where we belong as the children of God and that we have a place prepared by Jesus. We have opportunities to teach here either in English or when it is not possible Natasha translates for me. I am scheduled to preach in our mennonitische geminde in July and we pray about starting a midweek fellowship in two languages: English and Deutsch. Yes, my Deutsch has expanded to more than "Hitler kaput." Now I know that the car can kaput and other things as well. At the same time, with my limited Deutsch and God's Spirit I can share the Good News here on the tram, Strassen Bahn with brochures where I have the church's address. It was a very blessed experience. Please, pray for my street evangelism.
Thank you for all your congratulations and greetings, I am passing them on. My father's surgery was very good. He was very much surprised by the care that he was provided. He has slight infection on his nose though, but we are working on that with antibiotics. Please, pray for complete healing. I am doing well and doing my exercises and swimming. No pain at night and finally I can sleep well. Although I still have numbness in my feet which prevents me from walking normally fast. I will see the doctor in June about it.
Our home in relation to Haus is a good driving distance, maybe 40 minutes by autobahn. There is not much available for me at TCM for now but at the same time I am glad to be more involved in Osterihish Geminde. I thank God for His leadership. I also coordinate some humanitarian aid projects with Stephen for Ukraine. I thank God for Stephen and his ministry as well. Praying for the opportunity to come to the US some day if it is God's will. We need to visit a few churches there. But for now I am very much dependent on my parents' condition. Pray also for their spiritual and physcial health, especially my mother's.
Our apartment in Kharkiv is good. We were able to move our computers from Kharkiv and some books and some clothes. Our neighbor is looking after our garage. We gave it to him to use. My brother is going to retire this fall. He is going to be 60. My nephew was at the front lines and received a contusion. Now he was sent to another military department to continue his service. We pray for him. His name is Slavik. Kiril, the other nephew, is still with my brother. We are praying for him, his eyesight is very weak but he can be enlisted. We pray for God's guidance for him and for my brother and his family to seek God's help and find Jesus as the only source of our comfort.
I think I have answered all of your questions and I am very glad that we can communicate. Our love and hugs to both of you, Zhenya and family"
Letters of Appreciation to Sergei & Olga Golovin and Georges Carillet
Good morning, Sergei. Please tell Olga "Happy Mother's Day" for me! Also, FYI – I'm in the process of carefully reading books I've owned for many years, but only read one thoroughly – the others I just dabbled with and scanned. In the careful reading I'm looking up scientific terms in my dictionary – such as "dendritic" and "isostatic." I realize that, since you learned English for your scientific studies as a geophysicist, these may seem like kindergarten level terms – but they are new to me! 😊
The book I'm now reading is The Biblical Flood and the Ice Epoch, by Donald W Patten (and simultaneously I'm reading Saints and Science – A Science Literacy Study Guide for Christians, by Dr. Timothy Gordon). I recently reread The Flood In the Light of the Bible, Geology, and Archaeology, by Alfred M Rehwinkel, plus thoroughly reading The Genesis Flood by John Whitcomb and Henry M Morris, and The Paluxy River Dinosaur Controversy (Did Dinosaurs and Man Walk Together? Final Nails in the Coffin of Evolution), and Secrets of the Sixth Edition – Darwin Discredits His Own Theory. I no longer have the intellectual stimulation that you and Georges provided through the Man and the Christian Worldview Symposiums. Our Lord willing, I will be 80 years old in November, and I don't want to become intellectually stagnant even if my body is slowing down. Besides, now I'm finding more time to read and study that I lacked when serving as a bi-vocational missionary. I also have the consolation of realizing that God took 80 years to get Moses ready for his most important work! 😊
Actually, I am most richly blessed with true, faithful friends like you two, Georges, our Overseas Outreach coworkers, Bruce and Robin Malone, Jim and Kim Scott (and others) plus our very special family close by and emotionally adopted sons and daughters scattered around the world – praise God! Thank you, faithful friends, for your faithful service to our Lord Jesus in the midst of bloodshed, heartache, and turmoil. Praying for you often!
A few years back, I read Eric Metaxas' monumental biography about Dietrich Bonhoeffer. You two remind me of him because he would have been much safer where he was (studying theology in USA) – but he went back to Germany to help save his country from the Nazis. This is on the book cover: "Silence in the face of evil is itself evil: God will not hold us guiltless. Not to speak is to speak. Not to act is to act." Dietrich Bonhoeffer
May the resurrected Lord Jesus be always your joy, your hope, your comfort, your strength and victory! May you come to know Him deeper, love Him dearer and follow Him nearer! "Now may the God of hope fill you with all peace and joy as you trust in Him so that you may overflow with hope by the power of the Holy Spirit." Romans 15:13 Respectfully yours & His, Rick
* * * * * * * * * * * * * * * * * * * *
Good morning, Georges. I'm asking Sandy to send on to you what I wrote to Sergei this morning, and to thank you for your continuing faithful service to our Lord Jesus on several world fronts. Also, I want to clarify why I switched to plurals in my closing remarks to Sergei. It's because I realize that, like you and LaVerne were, Sergei and Olga are a team. His accomplishments, courage, etc. are theirs. Years ago, on one of my early trips, Sergei told me, "Olga is the brains of this outfit." Although I never completely adopted that viewpoint, I certainly did observe that Olga is a brilliant coworker, a gracious hostess, and a companion endowed with the gift of helps. 😊
May the resurrected Lord Jesus be always your joy, your hope, your comfort, your strength and victory!  May you come to know Him deeper, love Him dearer and follow Him nearer! "Now may the God of hope fill you with all peace and joy as you trust in Him so that you may overflow with hope by the power of the Holy Spirit." Romans 15:13   Respectfully yours & His, Rick
Prayer Requests
On Sunday, May 21, Ruslan and Sharyn Borodin had an excellent, but heart-rending presentation about what is happening in Ukraine, and in his wrap-up conclusion to the church service, Al Cinnamon told us that his tears were flowing through the whole presentation. (Al is the preacher/pastor for Heritage Christian Church in Emmett, Idaho.) Please pray for Ukraine! And praise God, multitudes of Ukrainians are repenting and putting their trust in the Lord Jesus. Sharyn told us that Bible-believing churches are reaching out to refugees and scores of destitute people, and those churches are packed full and overflowing!
Please review the letters from Sergei Golovin and Zhenya Molodchy and pray for their specific requests.
Please also continue to pray for massive spiritual awakening in America, revival in the churches, and for the destruction of satanic strongholds!
What Can I Give?
By Ed Saunders
Silver and Gold, I have none.
But what I have I can but give.
Treasures on Earth are but few.
But using them well, I'll send them ahead.
To place them down by my golden bed.
Having here on Earth Fame and Fortune fled.
For a palace is waiting, a mansion so fair.
And someday I'll meet God
With my treasures up there.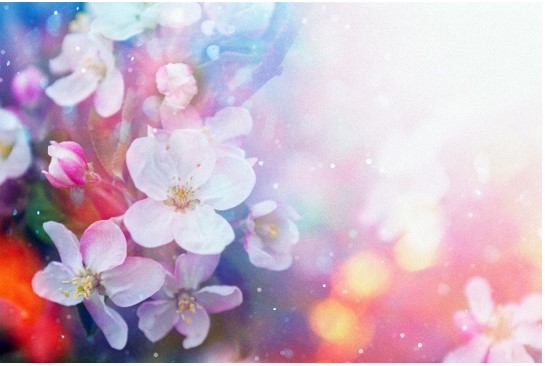 Marriage – On the Light Side – from Children's Perspectives
Is it better to be Single or Married? – "It's better for girls to be single but not for boys. Boys need someone to clean up after them." – Anita, age 9
How would you make a marriage work? – "Tell your wife that she looks pretty, even if she looks like a dump truck." – Ricky, age 10
Marriage from a Biblical Perspective
"NO REGRETS"
If I knew it would be the last time that I'd see you fall asleep
I would tuck you in more tightly and pray the Lord, your soul to keep,
If I knew it would be the last time that I see you walk out the door,
I would give you a hug and kiss and call you back for one more.
If I knew it would be the last time I'd hear your voice lifted up in praise,
I would video tape each action and word, so I could play them back day after day.
If I knew it would be the last time, I could spare an extra minute or two to stop and say "I love you,"
instead of assuming, you would KNOW I do.
If I knew it would be the last time I would be there to share your day,
"Well, I'm sure you'll have so many more, so I can let just this one slip away."
"For surely there's always tomorrow to make up for an oversight, and we always get a second chance to make everything right."
There will always be another day to say our "I love you's", and certainly there's another chance to say our "Anything I can do's?"
But just in case I might be wrong, and today is all I get,
I'd like to say how much I love you and I hope we never forget that tomorrow is not promised to anyone,
young or old alike, and today may be the last chance you get to hold your loved one tight.
So if you're waiting for tomorrow, why not do it today?
For if tomorrow never comes, you'll surely regret the day,
That you didn't take that extra time for a smile, a hug, or a kiss
and you were too busy to grant someone what turned out to be their one last wish.
So hold your loved ones close today, whisper in their ear,
Tell them how much you love them and that you'll always hold them dear,
Take time to say "I'm sorry," "please forgive me," "thank you" or "it's okay".
And if tomorrow never comes, you'll have no regrets about today.
~ Author Unknown