Dear Brothers and Sisters in Christ,
Many, if not most of you, are keenly aware of the crisis-situation in Ukraine from a variety of news sources (some accurate and some distorted). So, I'm launching this prayer letter with a copy of what we sent to our Overseas Outreach prayer team and consultants on Thursday, February 24, 2022. "Dear Prayer Partners & Consultants, as of early this morning (our time), the pending threat of a new bloody military invasion into Ukraine by Russia has become reality. The earliest report I heard this morning was that 40 Ukrainian soldiers have been killed, and in a second report I heard that five of them were in a transport plane that Russians shot down.
Please earnestly pray for a strong hedge of protection for believers in Ukraine – and that our Father will fill them with His Spirit, and therewith give them the peace that passes understanding and the boldness to share Jesus with everyone possible.
Please earnestly pray for massive spiritual awakening in both Ukraine and Russia.
Some of the most special people I know are in Ukraine, so please pray for God to remove the hatred in my heart so I can earnestly and honestly pray for deep conviction and conversion of the Marxist perpetrators. (Putin is not the only one!)
There is an ache in my heart and a lump in my throat as I write this – but I do know that our King of kings has a perfect plan and that He is still on His throne! I need that knowledge to move down from my head to my heart! Respectfully yours & His, Rick." On 2/25/22, we received this response from Al Cinnamon: "Rick, I weep with you! And I pray with you. Lord, we trust you, and we pray for your mercy."
Pertinent Passages from the Word of God
In my personal Bible study time, I've been going through Paul's letters to Corinth, so now I want to share with you some of the powerful, potent, pertinent passages from 2 Corinthians: "For we do not preach ourselves, but Christ Jesus the Lord, and ourselves your bondservants for Jesus' sake. For it is the God who commanded light to shine out of darkness, who has shone in our hearts to give the light of the knowledge of the glory of God in the face of Jesus Christ. But we have this treasure in earthen vessels, that the excellence of the power may be of God and not of us. We are hard-pressed on every side, yet not crushed; we are perplexed, but not in despair; persecuted, but not forsaken; struck down, but not destroyed— … And since we have the same spirit of faith, according to what is written, 'I believed and therefore I spoke,' we also believe and therefore speak, knowing that He who raised up the Lord Jesus will also raise us up with Jesus, and will present us with you. For all things are for your sakes, that grace, having spread through the many, may cause thanksgiving to abound to the glory of God. Therefore we do not lose heart. Even though our outward man is perishing, yet the inward man is being renewed day by day." 4:5-9, 13-16; "Now He who has prepared us for this very thing is God, who also has given us the Spirit as a guarantee. So we are always confident, knowing that while we are at home in the body we are absent from the Lord. For we walk by faith, not by sight. We are confident, yes, well pleased rather to be absent from the body and to be present with the Lord. Therefore we make it our aim, whether present or absent, to be well pleasing to Him. For we must all appear before the judgment seat of Christ, that each one may receive the things done in the body, according to what he has done, whether good or bad. Knowing, therefore, the terror of the Lord, we persuade men; but we are well known to God, and I also trust are well known in your consciences… Therefore, if anyone is in Christ, he is a new creation; old things have passed away; behold, all things have become new." 5:5-11, 17; "For He says: 'In an acceptable time I have heard you, and in the day of salvation I have helped you.' Behold, now is the accepted time; behold, now is the day of salvation." 6:2; "Now may He who supplies seed to the sower, and bread for food, supply and multiply the seed you have sown and increase the fruits of your righteousness, while you are enriched in everything for all liberality, which causes thanksgiving through us to God. For the administration of this service not only supplies the needs of the saints, but also is abounding through many thanksgivings to God, while, through the proof of this ministry, they glorify God for the obedience of your confession to the gospel of Christ, and for your liberal sharing with them and all men, and by their prayer for you, who long for you because of the exceeding grace of God in you. Thanks be to God for His indescribable gift!" 9:10-15; "For though we walk in the flesh, we do not war according to the flesh. For the weapons of our warfare are not carnal but mighty in God for pulling down strongholds, casting down arguments and every high thing that exalts itself against the knowledge of God, bringing every thought into captivity to the obedience of Christ,… But 'he who glories, let him glory in the Lord.' For not he who commends himself is approved, but whom the Lord commends." 10:3-5, 17-18; "For if he who comes preaches another Jesus whom we have not preached, or if you receive a different spirit which you have not received, or a different gospel which you have not accepted—you may well put up with it!… And no wonder! For Satan himself transforms himself into an angel of light. Therefore it is no great thing if his ministers also transform themselves into ministers of righteousness, whose end will be according to their works." 11:4, 14-15 (NKJV)
This morning Della shared with me a particularly potent verse she found in Daniel. Here it is: "He will flatter and win over those who have violated the covenant. But the people who know their God will be strong and will resist him." Daniel 11:32 (NLT)
Let's remember – and never forget – that the Almighty King of the universe Who reigned in Daniel's day also rules in ours, and the same One Who was the fourth Man in the fire with Daniel's friends still walks with us through our fiery trials! May we also by faith choose to trust God for the courage to stand up and speak truth as they did when King Nebuchadnezzar gave them an ungodly mandate: "Shadrach, Meshach, and Abed-Nego answered and said to the king, 'O Nebuchadnezzar, we have no need to answer you in this matter. If that is the case, our God whom we serve is able to deliver us from the burning fiery furnace, and He will deliver us from your hand, O king. But if not, let it be known to you, O king, that we do not serve your gods, nor will we worship the gold image which you have set up.'" Daniel 3:16-18 (NKJV)
Did their courage and conviction produce anything significant? Notice: "Nebuchadnezzar spoke, saying, 'Blessed be the God of Shadrach, Meshach, and Abed-Nego, who sent His Angel and delivered His servants who trusted in Him, and they have frustrated the king's word, and yielded their bodies, that they should not serve nor worship any god except their own God! Therefore I make a decree that any people, nation, or language which speaks anything amiss against the God of Shadrach, Meshach, and Abed-Nego shall be cut in pieces, and their houses shall be made an ash heap; because there is no other God who can deliver like this.' Then the king promoted Shadrach, Meshach, and Abed-Nego in the province of Babylon." Daniel 3:28-30 (NKJV)
If you feel like you can never do anything significant and will never make an impact on the corrupted culture America has sunk into, here are a few tips for you:
Pray for the wisdom and courage to "Dare to Be a Daniel" or one of his friends.
Distribute godly literature wherever and whenever possible.
Remember that "God has not given us a spirit of fear, but of power and of love, and of a sound mind." 2 Timothy 1:7
When you hear someone parroting one of Satan's lies, send up a quick prayer for God to fill you with His Spirit to "speak the truth in love." Then open your mouth and speak up!
You may be surprised what comes tumbling out – so remember to give God the glory!
P.S. If you still doubt that God can use you, remember that He used Balaam's donkey to speak truth where needed!
Opinion Corner
State of the Union Address
Never before in my life have I wished that I could have been a speech writer for a politician, but on Tuesday, March 1, I felt that wish. Here is why:
Joe Biden's State of the Union Address should have been the shortest in history: "Our country is in a mess, our earth is on the verge of World War III, hundreds of Ukrainian civilians and soldiers are being slaughtered by the Russian war machine – and it's my fault! I resign! Put Trump back in office where he belongs because I fraudulently stole the office of President! I repent!"
(You are welcome to write to me if you disagree with me about my opinion, but I don't promise to print your opinion – especially if you swear at me! I do promise to pray for you.)
For all of you reading this, please fervently pray for deep conviction and conversion of Putin, Biden, Obama, the Clintons, Trudeau, Xi Jinping, Kim JongUn, George Soros – and other manipulative Marxists intent on world domination.
Concerning Liberty
And concerning my invitation to you for you to write to me if you disagree (and certainly if you agree! 😊): Our founding fathers recognized and acknowledged that our liberties are granted to us by almighty God – but the infiltration of evolutionism, secularism, humanism, Marxism, has attempted to censor God out of existence and out of influence in this God-given country. The "progressive/woke" crowd wants to convince us that our liberty and security come from government – so they are desperate to take control of government (and every other influential institution). Since I am deeply committed to accepting Jesus Christ (God, who came in human flesh) as the source of our liberty, I agree that you have the right to disagree and hold a different opinion. Also, I have the right not to accept your opinion, not to spotlight it, not to publish or promote it! Isn't it ironic that the same "progressive" crowd that decries censorship of porn, wants to censor anything and anyone who disagrees with their agenda? Liberty is not license to sin! Paul clarified: "All things are lawful for me, but all things are not helpful. All things are lawful for me, but I will not be brought under the power of any." 1 Corinthians 6:12; "Now the Lord is the Spirit; and where the Spirit of the Lord is, there is liberty. But we all, with unveiled face, beholding as in a mirror the glory of the Lord, are being transformed into the same image from glory to glory, just as by the Spirit of the Lord." 2 Corinthians 3:17-18 (NKJV)
Isn't it Obvious?
"It's obvious that we are not living in a free country if we do not have the freedom to choose what we put in our own bodies!" A caller to Kevin Miller's radio talk show (in commenting on vaccine mandates).
What Is the Goal?
If you are wondering, or have ever wondered, why Islamists attacked mostly civilian targets in America on 9/11/2001, and why Marxist dictator Vladimir Putin is attacking his peaceful neighbor, Ukraine, remember two facts:
The goal of both Islam and Marxism is world domination. These two extremely dangerous ideologies are very different in some ways – but they have several things in common: both hate Israel, America, and Biblical Christianity.
The lust for power and control is one of the deepest-rooted sins of the human heart – and is closely related to self-centered pride (the deepest-rooted sin in the human heart). An honest look at world history clearly exposes these deeply rooted sins: the Babylonian Empire, the Medo-Persian Empire, the Greek Empire, the Roman Empire – as God revealed them to Daniel. A few "world conquerors" have repented, like Nebuchadnezzar and Napoleon did, but all of us need to examine our own hearts to see if our own lust for control is causing conflict in our sphere of influence!
Do You See any Parallels?
When the apostle Paul wrote the Second Corinthian letter, it appears that most of the congregation at Corinth recognized him as a true apostle of Christ and minister of the gospel, so for the first nine chapters of the epistle, Paul is very gentle and affirming with them. However, there was still a group of false teachers who were slandering Paul and trying to undermine his ministry in Corinth, so in chapters 10-13, the Apostle Paul, by inspiration of the Holy Spirit, exposes and ridicules the "false apostles" and rebukes the Corinthian believers for putting up with them! Carefully look at these verses: "After all, you think you are so wise, but you enjoy putting up with fools! You put up with it when someone enslaves you, takes everything you have, takes advantage of you, takes control of everything, and slaps you in the face." 2 Corinthians 11:19-20 (NLT)
Are we remembering that the founding fathers of our nation gave us the Declaration of Independence and the Constitution based on Biblical principles? This is the law of our land – and guarantees us the freedom of speech, the freedom of religion and the freedom to peacefully assemble. (Canada and many other nations have also adopted similar rules of law.) The Declaration of Independence is even more basic to our law than the Constitution, and it reads, "We hold these truths to be self-evident, that we are endowed by our Creator with certain inalienable rights – among them are the right to life, the right to liberty, and the pursuit of happiness."
Why have we been bowing to the corruption of our rule of law in allowing the murder of unborn babies and the imposed mandates violating the freedom of speech, freedom to peacefully assemble and freedom to determine what we put in our own bodies (as well as the freedom of parents to raise their own children according to their conscientious convictions)? Mandates by Marxist usurpers of unbridled authority are no part of our Constitutional rule of law! As an example of what is actually going on in our own country, here are the first four case updates in the February issue of Faith and Justice, published by Alliance Defending Freedom (ADF):
ADF Challenges Vaccine Mandate – Challenging the Biden administration's private employer vaccine mandate, ADF has filed lawsuits on behalf of multiple private employers, including a number of religious organizations.
Rockford, Illinois – An Illinois trial court ruled that a pediatric nurse was wrongfully forced out of her job in 2015 because of her pro-life convictions.
Syracuse, New York – New York is again harassing New Hope Family Services, a Christian adoption and foster care agency, because it only places children with couples consisting of a mother and father committed to each other in marriage.
West Virginia – A federal district court issued an order that allows a West Virginia State University female athlete represented by ADF attorneys to intervene to defend the state's Save Women's Sports Act. The law is currently under challenge in a lawsuit demanding the right of males who identify as female to compete in girls' and women's sports.
Why are we, as a country, allowing hordes of illegal aliens to swarm across our borders – including known criminals, terrorists, drug dealers and sex traffickers? Why? Because we have already allowed Marxist philosophy to infiltrate our government offices, educational system, big business, entertainment industry, etc. Are we remembering that our government officials, police officers and members of our military are supposed to be sworn in and fully committed to protecting US citizens from all enemies – both foreign and domestic? When are we going to demand the enforcement of our own rule of law? How long are we going to put up with Marxist mandates and manipulations? Could it be that they are just as dangerous to truth and righteousness in the 21st century as the false apostles were in the 1st century? As we earnestly pray for Ukraine, let's also be earnestly praying for USA and Canada!
Potent Quotations
"If God has brought you to it, He will bring you through it!" ~ Joni Eareckson Tada
"When we have confidence in God the Father and communion with God the Son, then we will have courage in God the Holy Spirit!" ~ Adrian Rogers
"It's time to get out of the boat and go for God!" ~ Adrian Rogers
A teacher asked a young boy if he understood the meaning of the word ''doctrine." The boy answered, "Sure – that's what people need when they are sick!" Adrian Rogers said, "I agree!"
From Our Mailbox
"Let us pray for peace in Ukraine, for the aggression to cease, for repentance and salvation. Lord save! May Putin's reign of terror and destruction end!
In Him, Victor Barviks"
* * * * * * * * * * * * * * * * * * * *
"Rick, Received and praying for all. I can hardly go an hour without thinking about all that is going on over there, and all of those who are in the middle of the conflict.
We had a special time of prayer at the Ola church this week as well, and Ukraine and all of the believers in ministry there are on our prayer request list this week.
Bob Lucas"
* * * * * * * * * * * * * * * * * * * *
"Please continue to pray for us. Most of the time I feel supernatural peace in my heart; I know I did not produce it through my own effort. It is the result of the prayers of my faithful friends, wherever they are. We do need God's protection and guidance.
Our church is helping refugees; Sunday services are planned to go on as usual. All in all, things are fairly quiet and organized here in Lviv. The only sign of panic we saw so far was in a supermarket: some people were frantically buying canned food and toilet paper. It made me wonder: did they already use what they bought for the pandemic two years ago? Amazing.
Y. U."
* * * * * * * * * * * * * * * * * * * *
"Time to Pray
Please pray for the orphan and village children, the people of Ukraine as war has come to their nation and winter has set in.
Please pray for the Ukrainian elderly, especially the widows… they will be, along with the poor, casualties of war.
Please pray for peace.
Pray for the world leaders relying on the wisdom of the world, that these leaders will turn and rely on the wisdom of God.
Prayer Requests from Ukraine
Please pray for the three young men who have gone to Kyiv to preach the Gospel to those in the bomb shelters. For their safety and for the hearts of the people that they will be prepared to receive their Messiah.
Please pray for a mother who is going through a difficult pregnancy. She is six months pregnant and has no access to medicine or doctor. She is scared she will lose her baby. She is in a combat zone.
Please pray for a little boy who has fear and developed breathing difficulty – a type of asthma from being in the bomb shelter. He is also in a combat zone.
Please pray for the soldiers that are surrounded and defending the cities. This request comes from the Christians in Zaporizhian City.
Please pray against the Russian effort to use human shields to protect their convoys of soldiers and weapons to Kyiv. This is from friends in Kherson where they are reporting that the Russians are offering free bus rides to western Ukraine for anyone who would like to leave.
Please pray for the refugees as they flee to Europe for safety. The train and bus stations are littered with left behind baggage. Refugee cars left abandoned along the road as they have run out of fuel. No amount of money can buy even one gallon of gas."
* * * * * * * * * * * * * * * * * * * *
"My heart breaks for my friends in Ukraine. God have mercy! Christ have mercy!
Stas A."
* * * * * * * * * * * * * * * * * * * *
"Beloved brothers and sisters,
'He that dwelleth in the secret place of the most High shall abide under the shadow of the Almighty.' (Psalm 91:1).
Thank you very much for your care, support, and prayers! I present you the Christian Center for Science and Apologetics 2022 February newsletter. I hoped for it to be an exciting report on the various glorious events we were involved with during the month. Like Historical Veracity of the Bible and Shaping Next Generation Worldview hybrid (both in-class and online) seminars, Issues of Faith, and two issues of the Reasonable Answers to Uncomfortable Questions online programs. Or our Reliable Foundations online apologetics club's new season start on Saturday, February 26th, which was going to relaunch in the new format at our new facilities after the quarantine break.
However, I now have to admit that I can't remember many of those events' details. Russia's massive invasion in Ukraine at 4 am February 24th has split our lives for 'Before' and 'After.' It takes time for many here to recall what day or date it is now, but everyone can immediately tell the day of the war. As soon as the first explosion sounds awakened us, I jumped to the car and went to the city to take my mother Valentina out of there before the panic started, the roads were blocked, and the elevators switched off (her apartment is on the 30th floor of the building). Our daughter Dasha was with us at the Center, already working remotely. What a blessing for us to be together!
We encouraged our team members to move to the safer (so far) places in the western part of the country, though some of them and some of their children went as volunteers to help the homeland defenders in various ways. Our family stays at the Center, taking care of the facility. We spend most of the day and night at the food storage room using it as a bomb shelter. From there, we do the ministry work online, live, pray, study the Bible and even worship on Sunday (the long weekend curfew did not allow public gatherings). We go there whenever the air raid sirens sound. Even while writing this newsletter, we ran back and forth several times. Well, we must work the works of the One that sent us, while it is day: the night cometh when no man can work.
It is incredible how many people write us now to encourage and thank us for our work while we are in this unbelievable setting. My heart broke by the message I got from the city of Kherson besieged by the enemy troops and bombed by planes, artillery, and missiles. The minister from a church we visited several years ago wrote me yesterday: 'Thank you very much for your work! When you were here, I had a crisis of faith and even did not read my Bible anymore. But the Spirit restored me through your seminars and made me well prepared for the days we face now.' Just one piece of evidence like this is worth all the years of our ministry, isn't it? May the Lord be praised!
Please pray for us, pray for Ukraine, pray for Russia, pray for their leaders and people.
We have also created a 'Pray for Ukraine' channel in the Telegram app (we use it powerfully here for direct and group communication, files exchange, the news feed, etc. – it should be available for download worldwide). There we outline the daily prayer requests to encourage believers worldwide to stand in prayer with us in this dark hour. To subscribe, please follow the link https://t.me/+NxFxDBaeF3ljY2Qy. Please keep praying for our ministry, team, families, finances, and God's guidance and protection in everything we do. You are in our prayers as well. As we are going through the grief and the times of unprecedented violence and injustice, we know that spring is coming, and Jesus is on the way!
Yours in the love and grace of Christ Jesus, Sergei"
***********
Arrow Prayers
In the little book, THE RED SEA RULES, the author, Robert J. Morgan, tells about a new prayer technique that Amy Carmichael learned from Dr. F. B. Meyer. He told her that as a young man he had been irritable and hot tempered. He had an experience with an older gentleman who advised him to look up at the moment of temptation and say, "Thy sweetness, Lord." Amy Carmichael developed many variations of that prayer. When she met someone she didn't like, she silently prayed, "Thy love, Lord." In a crisis, she'd whisper, "Thy help, Lord," or "Thy wisdom, Lord."
I like these little "arrow prayers"- as Rick and I call them. I would like to get in the habit of remembering to pray those when needed! 😊
*******************
The Influence of a Loving Father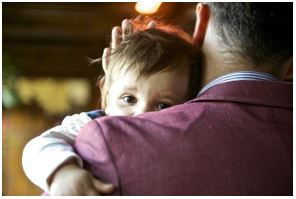 Corrie Ten Boom testified to a special memory that sustained her during brutal treatment at Ravensbrück concentration camp.
She remembered how her "Papa" would put his hand on her head when she was a small child and pray with her when she went to bed at night. Then he would conclude with, "Corrie, I love you!"
So, Corrie went to sleep at night in the Nazi camp by picturing her Heavenly Father laying His hand on her head and saying, "Corrie, I love you!"
Dear Friends in Ukraine,
May you be able to picture our Heavenly Father saying to you, "I love you, My child! I am here with you!"
May the following chorus to the song, "Moment by Moment" by Daniel W. Whittle also comfort your hearts.