April 2021
Does God Notice? Does He Care?
You probably recognize that our country has been sinking deeper and deeper into the quicksand pit of corruption for many years, which has over the last year broken out into massive cases of rioting, robbing, breaking in, burning, cop killing, skyrocketing crime rates, especially violent crimes, and suicides. Panic procedures and superficial solutions will not solve this, especially if these procedures and "solutions" are applied while ignoring the root cause. The root cause is rebellion against our national motto, "In God We Trust". We, as a nation, have in our legislation and judicial decisions rejected the rule of Almighty God, Who is the One Who made America great in the first place!
Our founding fathers did not include the phrase "separation of church and state" in our Declaration of Independence or Constitution, but they did make it clear that they did not want one denomination of Christianity ruling in a church-state union as they had experienced and observed in Europe. However, they never had any intention of banning God from government. This is abundantly evident in their own writings, from the Mayflower Compact through the Declaration of Independence and the Constitution! Their view of America as a city on a hill as a beacon of light to the world is taken directly from the description Jesus Himself gave of His followers. His light is to shine through us. Friends, America's perverted policies have been putting our light under a bushel for generations. Think of the distorted decisions of "Supreme Court" justices in the 1960's banning prayer and Bible reading from public schools, then the corruption of approving the murder of babies by the distorted decision of 1973 by reading into the Constitution what is not there. Following these atrocities, we can also remember the banning of Ten Commandments monuments and the exalting of sodomy to be recognized and approved as "marriage." God Almighty Himself ordained marriage as the covenant between one man and one woman for life for the combined purposes of companionship and conception of godly offspring. "What God has joined together let no man put asunder!" Almighty God Himself is the Supreme Court!
Do we think that we can hide our rebellion? That the One who spoke all Creation into existence is deaf, dumb, blind, and weak-willed? He is the One who inspired the Apostle Paul to write: "But understand this, that in the last days there will come times of difficulty. For people will be lovers of self, lovers of money, proud, arrogant, abusive, disobedient to their parents, ungrateful, unholy, heartless, unappeasable, slanderous, without self-control, brutal, not loving good, treacherous, reckless, swollen with conceit, lovers of pleasure rather than lovers of God, having the appearance of godliness, but denying its power. Avoid such people." 2 Timothy 3:1-5 (ESV) If you do not see fulfilled prophecy anywhere else, can you ignore the fulfillment of this prophecy unfolding before our eyes? Now consider this: "For the wrath of God is revealed from heaven against all ungodliness and unrighteousness of men, who by their unrighteousness suppress the truth." Romans 1:18 (ESV).
Nonsense is Still Nonsense
The brilliant scientist, Stephen Hawking, declared in his last book before his death that gravity was the explanation for how the universe created itself. However, another brilliant scientist, John Lennox observed: "Nonsense is still nonsense, even if stated by brilliant scientists!" Julie Andrews got it right when she sang, "Nothing comes from nothing – nothing ever could."  (Gravity didn't come from nothing!)
Whether it is the origin of the universe or origin of male and female, Almighty God is the Originator! Has it occurred to you that the word Genesis comes from the same root word as the word gender? Genesis is the Book of Beginnings!
Genesis 1:1 says: "In the beginning God created the heavens and the earth." (NKJV)
Genesis 1:27 says: "So God created man in His own image; in the image of God He created him; male and female He created them." (NKJV)
Biblically and scientifically a male is a male down to every last cell in his body, and a female is a female down to every last cell in her body. Those who rebel against God's order of design in the universe and in His order of design in man and woman may persist in their assertions, but they can never change the facts. Truth is a persistent obstacle to lies. When it comes to transgender, multi-gender, gender fluidity or any other figment of imagination – nonsense is still nonsense no matter who declares it!
P.S. R.C. Sproul astutely pointed out that the universe could not have created itself, because to do that it would have to exist before it existed in order to create itself. That is self-evident truth.
Why?
Why is our public education system, the entertainment industry, the sports industry, and the Biden/Harris administration pushing so much blatant nonsense, such as denying and ridiculing voter identity laws; denying that we have a crisis on our southern border in spite of thousands of unaccompanied children and teens stampeding to get in (along with drug and sex traffickers and terrorists and the diseases these hordes bring)? Or insisting on "social justice" while promoting violent injustices against police? Or defending the "transgender" agenda which allows biological males into female sports, restrooms and showers? Or promoting and defending the murder of unborn children, as well as elderly, handicapped and suicidal people through abortion and euthanasia? Or adamantly censoring our first and second amendment rights? Or accusing everyone who has a light complexion of being guilty of "systematic racism"? Why? None of this makes sense unless we recognize that the goal of Marxism is to destroy our constitutional republic based on Biblical principles so they can build a communist society from the rubble!
Insanity?
As we are pondering the craziness of our corrupted culture, shouldn't we let it dawn on us that all sin is a form of insanity? Therefore, isn't it insane for a judge and jury to acquit an individual of a brutal crime because of insanity? And isn't it insanity for any of us to think that he or she can hide a pet sin from our all-seeing, all-knowing God? I've studied the Word of God for most of my life and I've never found a single case where God excused a crime because the perpetrator was insane. Have you?
Prepare to Meet Your God!
Hundreds of years before the time of Christ, God Almighty inspired Amos to write to His rebellious people: "you have turned justice into poison" (Amos 6:12) and "'I overthrew some of you, as when God overthrew Sodom and Gomorrah, and you were as a brand plucked out of the burning; yet you did not return to me,' declares the Lord. 'Therefore thus I will do to you, O Israel; because I will do this to you, prepare to meet your God, O Israel!'" Amos 4:11-12 (ESV).  Now also consider Isaiah's potent warnings:
"Enter into the rock, and hide in the dust, from the terror of the Lord and the glory of His majesty. The lofty looks of man shall be humbled, the haughtiness of men shall be bowed down, and the Lord alone shall be exalted in that day. For the day of the Lord of hosts shall come upon everything proud and lofty, upon everything lifted up—and it shall be brought low—" Isaiah 2:10-12 (NKJV)
What is Happening to America?
Do you find yourself wondering why our beloved country is having so much trouble? Having one huge disaster after another after another? Shouldn't we consider what the Holy Spirit inspired Isaiah to write to His rebellious people as they sank deeper and deeper in sinful habits and rebellion? "The look on their faces testifies against them; they parade their sin like Sodom; they do not hide it. Woe to them! They have brought disaster upon themselves." Isaiah 3:9 (NIV 1984 Edition) "Therefore the grave enlarges its appetite and opens its mouth without limit; into it will descend their nobles and masses with all their brawlers and revelers. So man will be brought low and mankind humbled, the eyes of the arrogant humbled. But the Lord Almighty will be exalted by his justice, and the holy God will show himself holy by his righteousness… Woe to those who call evil good and good evil, who put darkness for light and light for darkness, who put bitter for sweet and sweet for bitter. Woe to those who are wise in their own eyes and clever in their own sight. Woe to those who are heroes at drinking wine and champions at mixing drinks, who acquit the guilty for a bribe, but deny justice to the innocent. Therefore, as tongues of fire lick up straw and as dry grass sinks down in the flames, so their roots will decay and their flowers blow away like dust; for they have rejected the law of the Lord Almighty and spurned the word of the Holy One of Israel. Therefore the Lord 's anger burns against his people; his hand is raised and he strikes them down. The mountains shake, and the dead bodies are like refuse in the streets. Yet for all this, his anger is not turned away, his hand is still upraised." Isaiah 5:14-16, 20-25
We can be so glad that this is not the end of the story. Let's earnestly pray over these passages:
"if My people who are called by My name will humble themselves, and pray and seek My face, and turn from their wicked ways, then I will hear from heaven, and will forgive their sin and heal their land." 2 Chronicles 7:14 (NKJV) "You have turned for me my mourning into dancing; you have loosed my sackcloth and clothed me with gladness, that my glory may sing your praise and not be silent. O Lord my God, I will give thanks to you forever!" Psalm 30:11-12 (ESV)
Spiritual Warfare is Real and Raging!
In view of the constant turmoil over national, international, Covid-19, shootings, riots, terrorist attacks, etc., we need to remember and keep a clear focus on the fact that the underlying cause of all this mess is spiritual rather than material or political. Yes, evil does come in many forms, including secular, political, social, recreational, entertainment, and spiritual venues. But underneath all of these arenas of battle is the spiritual conflict of Satan and team vs. Almighty God and team. The good news is that our Lord Jesus already beat Satan at the cross by paying our sin debt in full. His last words before His final breath on the cross: IT IS FINISHED! are powerful and pregnant with TRUTH! He paid our penalty in full! And three days later He not only conquered sin, but also death and hell when He arose from the dead! Christ is risen! He is risen indeed! Hallelujah! What a Savior!
The Propaganda Arena
Beware of propaganda words like "gay," "woke," and "just a blob of tissue." Remember that propaganda words use positive sounds and impressions to cloak dangerous/evil policies and practices. Think of "The Patriot Act," a "stimulus package," or a "mostly peaceful protest" to describe a violent riot with breaking and entering, looting, attacking police, beating citizens, burning cars and buildings! Are we supposed to pretend to not notice – like the monkeys, "See No Evil, Hear No Evil, Speak No Evil." (In other words – ignore the evil and keep your mouth shut. Bow your heads and your knowledge of truth to the cancel culture! Tremble in fear before the control culture!) NO WAY! Remember WHO we are in Christ! We are MORE THAN CONQUERORS through Him who loves us!
Instead of believing and bowing to "woke" propaganda, let's truly wake up! AND STAY AWAKE! The Word of God says: "Arise, shine, for your light has come, and the glory of the Lord has risen upon you. For behold, darkness shall cover the earth, and thick darkness the peoples; but the Lord will arise upon you, and his glory will be seen upon you. And nations shall come to your light, and kings to the brightness of your rising." Isaiah 60:1-3 (ESV) "There is therefore now no condemnation to those who are in Christ Jesus, who do not walk according to the flesh, but according to the Spirit." Romans 8:1 (NKJV) "And we know that all things work together for good to those who love God, to those who are the called according to His purpose." Romans 8:28 (NKJV) "What then shall we say to these things? If God is for us, who can be against us? He who did not spare His own Son, but delivered Him up for us all, how shall He not with Him also freely give us all things? Who shall bring a charge against God's elect? It is God who justifies. Who is he who condemns? It is Christ who died, and furthermore is also risen, who is even at the right hand of God, who also makes intercession for us. Who shall separate us from the love of Christ? Shall tribulation, or distress, or persecution, or famine, or nakedness, or peril, or sword? As it is written: 'For Your sake we are killed all day long; we are accounted as sheep for the slaughter.' Yet in all these things we are more than conquerors through Him who loved us. For I am persuaded that neither death nor life, nor angels nor principalities nor powers, nor things present nor things to come, nor height nor depth, nor any other created thing, shall be able to separate us from the love of God which is in Christ Jesus our Lord." Romans 8: 31-39 (NKJV) "I beseech you therefore, brethren, by the mercies of God, that you present your bodies a living sacrifice, holy, acceptable to God, which is your reasonable service. And do not be conformed to this world, but be transformed by the renewing of your mind, that you may prove what is that good and acceptable and perfect will of God… Do not be overcome by evil, but overcome evil with good." Romans 12:1-2, 21 (NKJV) "And do this, knowing the time, that now it is high time to awake out of sleep; for now our salvation is nearer than when we first believed. The night is far spent, the day is at hand. Therefore let us cast off the works of darkness, and let us put on the armor of light. Let us walk properly, as in the day, not in revelry and drunkenness, not in lewdness and lust, not in strife and envy. But put on the Lord Jesus Christ, and make no provision for the flesh, to fulfill its lusts." Romans 13:11-14 (NKJV)
Praise: There is only One Sovereign Ruler – in this country; in this world; in the entire universe – and no one can dethrone Him. Remember also that His throne is NOT a duplex!
Two years ago, my last Sunday in Ukraine was on Resurrection Sunday. I visited three congregations that day, and here is the message I shared with one of them:
Up from the Grave!
A man went directly to a bar after work and overstayed his welcome to the point where the bartender invited him to leave. When he began getting belligerent and asserting that the customer is always right and should be served, the bartender told him, "Okay, you have a choice. You can choose to leave peacefully on your own, or I can have Brutus throw you out," as he pointed to a big muscular bouncer. The drunkard recaptured his composure and decided that it was past his time to leave. As he stepped out into the cool, fresh air and noticed that it was now totally dark outside, suddenly the thought occurred to him that he had not told his wife where he was going after work. Pondering this fact, he thought, "The bartender is already mad at me, and by now my wife probably is too! Our dinner is probably burned." So, he decided to take a shortcut home, through the graveyard. There were no streetlights in the cemetery and there was an open grave that had been freshly dug that day. He fell into it. The sides were steep and slick (because it had rained while he was in the bar). After many unsuccessful attempts to climb out, he just slid down, exhausted, and leaned back against the end of the grave to wait for the workers to come pull him out in the morning. A short time later, another drunk came staggering through that graveyard, and fell into the other end of the grave. After he experienced several futile attempts to climb out, he heard a voice behind him say, "You might as well just give up. You're never going to get out of here!" Suddenly he shot out of that grave like a speeding bullet!!! 😊
Those in the congregation who understand English were already smiling and laughing before Sergey finished interpreting. I told them that I cannot verify this story to be true, but we can use it like a parable and learn from it at least two powerful lessons:
No matter how many times you have tried and failed to get out of your pit, and no matter how many times you've heard Satan tell you, "You might as well give up! You will never get out of this," it's not true! You can jump far higher than you ever imagined when the motivation is strong enough – and the Word of God says, "I can do all things through Christ who strengthens me!" Philippians 4:13.
I cannot verify the story I just told you, but what I can verify is the resurrection account of our Lord Jesus that we have been celebrating all morning. There is no better proven fact in all of history than the fact that Jesus died and rose again! "Up from the grave He arose, with a mighty triumph o'er His foes!"
Then three times we repeated: "Christ is risen! He is risen indeed!"
On the third repetition all were on their feet with the triumphant shout, "He is risen indeed!" Praise to Almighty God! (Another precious memory to share with you.)
From Our Mailbox
Dear Rick & Della…thank you for the time and effort and an ear in tune with the Holy Spirit in producing the recent prayer/newsletter. We have all been doing well here, and I hope this letter finds you both well and your hearts full of strength that comes from His joy. We recently have been able to send clothing/bulk soup mix/literature to Maryana and Vova in Kharkiv…the Lord has given them a wonderful new building on the outskirts of Kharkiv for their centre/rehabilitation centre. (Yes! Praise God! – R.D.)
I have been asked to take the Pastor's position at our little church here…I accepted with the understanding I'll help and fill the position until a permanent Pastor comes. Please pray as we lead our little church into the Mission Field. (Amen! Let's pray with Stephen for strength, wisdom and abundant harvest! – R.D.)
We have all been healthy, except I broke/separated some rib cartilage about 4 weeks ago…it is much better. Slipped on ice and landed on my back ribs on the edge of a curb. I'm hoping O.O. Coalition can meet in late spring, early summer…the continual "sore tooth" of Covid does have an effect on planning/movement due to the government continually adjusting quarantine restrictions. I believe many are just waiting for some "normal" to start making/commit to plans outside their regions. We are now involved in more and more outreach to the widows and elderly. The literature outreach is going well…your books along with other Evangelism literature is reaching souls. Our ministry plate is full as well as our cup…we are thankful. (Praise God! – R.D.)
24 "The Lord bless you and keep you;
25 The Lord make His face shine upon you,
And be gracious to you;
26 The Lord lift up His countenance upon you,
And give you peace."
In His Grace, Stephen
__________________________________
We wanted to share some ministry updates.
Praise the Lord, the prison ministry is resumed. It was forbidden because of Covid almost a year. Now Vova is allowed to go there every Saturday to preach for two hours. Only one preacher and a group of 9 prisoners are allowed to gather. We are happy to have this opportunity to share the Gospel with the prisoners again.
Also, two families from our church moved to one of the villages in Kharkov region and will start the Bible study with the villagers. They will live there and share the Gospel with people there. We are so excited to see God's great work there. (Let's pray for a new church plant there! – R.D.)
The rehab ministry is going well. We have three young men, who want to be baptized. They will have a special study, preparation for baptism, and in summer, God willing, will be baptized. (Let's pray and praise God! – R.D.)
Thank you for your prayers and support.
In Christ, Maryana
____________________________
Dear Rick and Della,
We were glad to hear from you in your prayer letter. As we meditate on it, we think about so many divine opportunities we had in our lives that we cannot praise God [enough] for His involvement in our lives. Looking at the quotations, we are humbled to recognize how wretched sinners we are in this world, but also praising God for his grace and especially that He is the Father to us. This is actually how Jesus taught us to address God. He is our Abba. This works really well to balance out our sinfulness and grace and receive the joy of His salvation.
Thank you for your ministry and care. It was really a Divine appointment to get to know you and many others. Thank you for supporting our family all these 20 years and being part of it. It is interesting to see how time flies, and I do hope there will be time for me to come to the U.S. one day, although we do not know and cannot plan in the current situation with Covid-19. We really have many cases here of people dying because of it.
God is transforming our area of influence now to online, and we reach many people in Russia where it otherwise would not be possible for us. Also, Russian speaking people from Germany, Poland, Czech Republic are listening to our Sunday broadcasts. We receive a lot of good feedback and responses. I have organized our balcony into a studio with minimum investments I had on hand for computer upgrades and some extras, webcam, etc. …..
Zhenya and family
Now I also want to share with you excerpts from Zhenya's recent report (newsletter):
Outreach. Since the beginning of the Covid-19 pandemic our life and as life of many churches and ministries went into online sphere. This was something that we did not experience before, but we got engaged in it and sure it is a planting seeds area of our ministry and we pray and hope that there will be fruits of it…
YouTube ministry. We have noticed that YouTube is a good way to start building relationships with people. There are people on YouTube who have small channels, but they want to grow and they support one another to get more hours and views. As you engage with their content, they engage back with you. Thus, with time they begin trusting you and come to your live sessions and start thinking about Jesus and their relationships with Him. As we do live sessions every Sunday, we have very good audience retention through the whole hour. So, this is briefly part of the blessings and ministry influence we have now to Russia, Germany, England and Canada, plus some Asian countries from former USSR… (Let's praise God and pray for the harvest! – R.D. )
Academia. Our other area of ministry is Natasha's academic influence in her University, and especially her tutoring responsibilities with her students. She always liked to be with students as she herself was one, and now she is not only a teacher of English and PhD professor responsible for leading students to scientific achievements in Linguistics. but also a tutor. Tutoring is a new relatively field in our academic sphere here in Ukraine which encompasses leading students to form and shape them, not only in competence, but also in stature and character. In other words, to help students develop a whole personality and encourage their healthy personality growth. Tutors help students better adapt to university environment and grow in profession and integrity. Set of Christian values is a great tool to encourage the personality development. We believe that at this point Natasha has the right place to be fulfilling God's mission in academic arena, educated in Biblical background in Crimean American college back in 1990s, PhD school, supporting the good ethics which is deeply rooted in Christianity. Natasha's YouTube channel: Natalia Molodcha/raising winners reflects some of the activities she is engaged in…
TCM. Our other area in ministry can be represented as service in academic assistance in TCMII in Austria and in Country locations. There used to be a time when Zhenya traveled a lot to Vienna and field locations in Ukraine to serve TCMII mission in discipleship. Although not much travel today, but a lot of work assisting on Moodle for building courses, communication with professors to be able to give Christian students in restricted countries good theological education, translations via different platforms, engagement in TCMII annual virtual events. Much of our time is taken by doing this part of Lord's work, and we appreciate your financial support of our family as we need the resources to cover the costs of utilities, equipment upgrades, internet connections, etc.
_______________________________
Thank you once again for the monthly newsletters – I eagerly look forward to receiving them and reading your perceptive thoughts as well as the news from Russia-Ukraine. And thank you for the gift of the two books dealing with the spiritual warfare in which we are engaged. How thankful I am for the glorious victory that Lord Jesus has achieved over the evil one and for His gracious provision day by day as that defeated foe still seeks to wreak havoc on this earth and Jesus' people. May my Dear Lord continue to bless you as you serve Him.
Ken Morris
___________________________
Prayer Requests
I realize that we have many crisis situations in our world to pray about, but are you aware of the crisis pending on Ukraine's borders with the buildup of Russian soldiers doing maneuvers?
Ukraine is again on lockdown because of Covid-19. Sergei Golovin wrote: "The new wave of COVID hit Ukraine. The case rate level is higher than ever before, and the death rate level has multiplied five times. We are now under strict quarantine restrictions again. Many of our partners get sick. Some passed away, young and old, and it is extremely painful – we could never prepare ourselves for this. However, what we are prepared for during this new wave is shifting our teaching, preaching, studies, and fellowship to online format again. We are well equipped and much more experienced compared to a year ago when the pandemic just started. The Kingdom work never stops! Nevertheless, the month of March provided a brief window between the two lockdowns, and we did our best to get the most of it for the ministry. The biggest project of that period was a short-term trip to the city of Kherson. It included meetings with regional leaders, a seminar for youth leaders of the town, and a South Ukraine youth conference…
Please pray for our country, for all our partners' health and safety, for the opportunities to reveal God's greater glory through the challenges we face. Please keep praying for our ministry, our team, our families, the finances, and God's guidance and protection in everything we do. You are in our payers as well.
Yours in the love and grace of Christ Jesus, Sergei
3. "Please pray God's wonderful comfort for Eugene (Yevgeny) Ustinovich and his young son, Anton, following the massive stroke and death of Yevgeny's wife, Kathryn (Katya). Both Yevgeny and Katya were Georges Carillet's students, then employees at Crimean American College. Yevgeny will be 45 next month – and is an outstanding interpreter, translator, editor, and now also professor at a theological seminary in Ukraine. God has already used him in very significant ways. Please pray for God's clear leading and strength for him to go on alone in his calling and his responsibility as a single parent with an autistic child.
4. Please pray for complete recovery for Stephen from his bad fall and for a very productive and encouraging meeting of our Overseas Outreach team in Ukraine this spring. Let's pray that they spark with each other more effective and zealous outreach.
_____________________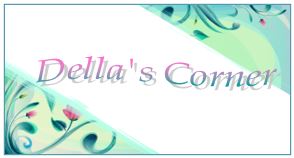 As always, it seems that music ministers to my heart when there is anything that is upsetting me.  A few days ago, I was struggling with the changes in our beloved America and some additional health issues.  I asked Rick to put on the Legacy Five CD.  I listened to it a couple of times, and the message of the song below calmed my spirit in a special way.  I hope that it will minister to your heart as well. 
PEACE (WHEN I LEAVE IT IN YOUR HANDS)
Time and time again I brought my burdens
I prayed and prayed that I could lay them down
But walked away still bearing on my shoulders
A heaviness and heartache You never meant for me to carry 'round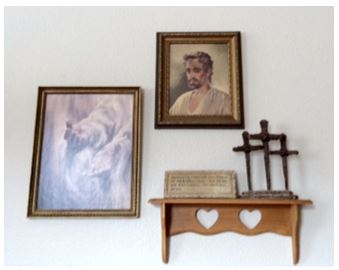 Chorus
But there's peace when I leave it in Your hands   Sweet peace when I leave it in Your hands
Just leave it there and never pick it up again
There's peace when I leave it in Your hands.

I wouldn't say I've gained a lot of wisdom
Oh, but I have learned this much along the way
Lord, that You are always there to bear my burdens
At first I might not feel it but if I learn to trust You, come what may, I'll find… peace when I leave it in Your hands.

Chorus/Bridge
When I'm tempted to doubt and question You
Lord, just keep reminding me
Chorus Tag                                        
Just leave it there and never pick it up again
There's peace when I leave it in Your hands.
(Permission to quote granted by Legacy Five.)