Celebrating the Love of God
Since our national holiday in February is Valentine's Day, named after a pastor who died a martyr because he refused Caesar's order to stop performing wedding ceremonies, let's celebrate the love of God – and the love God designed for man and wife, children and families! First, I want to share with you the Christmas letter we sent by email to many friends:
Merry Christmas, Friends,
This is the season when much of the world pauses to recognize the most phenomenal event of all history – when God the Son left the right hand of God the Father to take on human flesh to become the sinless sacrifice to pay the penalty for our sin. Yes, He was born to die – that we might live!
The Prophet Isaiah predicted this about him: "For a child is born to us, a son is given to us. The government will rest on his shoulders. And he will be called: Wonderful Counselor, Mighty God, Everlasting Father, Prince of Peace. His government and its peace will never end. He will rule with fairness and justice from the throne of his ancestor David for all eternity. The passionate commitment of the Lord of Heaven's Armies will make this happen!" Isaiah 9:6-7 (NLT)
The apostle John gave us this clarification from Jesus' own words: "For this is how God loved the world: He gave his one and only Son, so that everyone who believes in him will not perish but have eternal life. God sent his Son into the world not to judge the world, but to save the world through him. There is no judgment against anyone who believes in him. But anyone who does not believe in him has already been judged for not believing in God's one and only Son. And the judgment is based on this fact: God's light came into the world, but people loved the darkness more than the light, for their actions were evil. All who do evil hate the light and refuse to go near it for fear their sins will be exposed. But those who do what is right come to the light so others can see that they are doing what God wants." John 3:16-21 (NLT)
A Baptist pastor in 1921 (?) gave us this historical perspective about Him:
One Solitary Life
Here is a man who was born in an obscure village, the child of a peasant woman. He grew up in another obscure village. He worked in a carpenter shop until He was thirty, and then for three years He was an itinerant preacher. He never wrote a book. He never held an office. He never owned a home. He never had a family. He never went to college. He never put His foot inside a big city. He never traveled two hundred miles from the place where He was born. He never did one of the things that usually accompany greatness. He had no credentials but Himself. He had nothing to do with this world except the pure power of His divine manhood. While still a young man, the tide of popular opinion turned against Him. He was turned over to His enemies. He went through the mockery of a trial. He was nailed to a cross between two thieves. His executioners gambled for the only piece of property He had on earth while He was dying – and that was His coat. When He was dead He was taken down and laid in a borrowed grave through the pity of a friend. Nineteen wide centuries have come and gone and today He is the centerpiece of the human race and the leader of the column of progress. I am far within the mark when I say that all the armies that ever marched, and all the navies that were ever built, and all the parliaments that ever sat, and all the kings that ever reigned, put together, have not affected the life of man upon this earth as powerfully as has that One Solitary Life. ~ James Allan Francis (Pastor of First Baptist Church of Los Angeles 1914-1928)
His miraculous birth, life, death, burial, and resurrection has confirmed Him to be the One and only One who can save us from our guilt and ourselves (with our sinful natures) and from our bleak destiny – so the question that remains is – What will you do with Jesus?
Here is further clarification from the Holy Spirit through the apostle John: "The Father loves his Son and has put everything into his hands. And anyone who believes in God's Son has eternal life. Anyone who doesn't obey the Son will never experience eternal life but remains under God's angry judgment." John 3:35-36 (NLT)
May the resurrected Lord Jesus be always your joy, your hope, your comfort, your strength and victory!  May you come to know Him deeper, love Him dearer and follow Him nearer!

"Now may the God of hope fill you with all peace and joy as you trust in Him so that you may overflow with hope by the power of the Holy Spirit." Romans 15:13

Respectfully yours & His, Rick
The Ballad of Della Lu
The stubborn quality of the Deighton clan
Without prior knowledge or a premeditated plan
Increased ten fold on that winter day
When Della Lu consented to say,
"I Do!" when the preacher said
Will you take this man?
Chorus: I love you, Della Lu
With a love so rare and true!
How am I to care for you, Della Lu
When you stubbornly, persistently push yourself to do
More than you should do, my Della Lu?
Concerned – because I do love you!
You may not read of her in Who's Who?
But you shouldn't miss the Ballad of Della Lu.
Note: She is very stubborn about finishing her projects – no matter how much she is hurting. She learned this trait from her aunt Emma, who raised her. The flip side of stubborn is persistent. (Lucille is her middle name.)
Examining Gullible's Travels
Have you ever wondered how gullible human beings can be? Even brilliant genius scientists can believe huge fantasies! For example, Stephen Hawking stated his belief that the universe in all its complexity just happened to pop into existence from nothing. Why? Because gravity exists! Did he never think to ask where the law of gravity came from? Sir Isaac Newton certainly did – because he realized that every law comes from a Lawgiver, and every design comes from an intelligent designer. The most basic law of science is that every effect must have an adequate cause! God is not an effect! He is the all knowing, all powerful First Cause!
Have you noticed that the American Left has claimed for decades to be the champion of women's rights, but now when it comes to women's rights in sporting events, even a Left-wing candidate for Supreme Court Justice could not (would not) define what a woman is?! So how about a simple definition? (I tend to be simplistic – and straight-forward.) A woman is an adult human being who never worries about dying of prostate cancer! Simplistic? Yes! Understandable? Yes! Denying God's created order of gender as male and female (no more – no less) is beyond rational explanation! Call me simplistic if you wish, but I would rather be simplistic than gullible about satanic lies. Have you noticed that the further people wander from Almighty God, the more gullible they become? "So God created man in His own image; in the image of God He created him; male and female He created them. Then God blessed them, and God said to them, "Be fruitful and multiply;…" Genesis 1:27-28 (NKJV)
Who Are the "Gods"? Have They Returned?
I just finished reading Jonathan Cahn's latest book: Return of the Gods, in mid-January. If you would like very interesting insights into ancient background information about the Sexual Revolution of the 1960s and our current Cultural Warfare, this well-documented book is worth exploring. In my own background study of the Cultural Warfare, I had gone back to Margaret Sanger in the 1920s and Alfred Kinsey in the 1940s, and to evolutionism from the Greek philosophers before Christ (600 B.C.), but it's even deeper historically and spiritually. "We use God's mighty weapons, not worldly weapons, to knock down the strongholds of human reasoning and to destroy false arguments. We destroy every proud obstacle that keeps people from knowing God. We capture their rebellious thoughts and teach them to obey Christ." 2 Corinthians 10:4-5; "A final word: Be strong in the Lord and in his mighty power. Put on all of God's armor so that you will be able to stand firm against all strategies of the devil. For we are not fighting against flesh-and-blood enemies, but against evil rulers and authorities of the unseen world, against mighty powers in this dark world, and against evil spirits in the heavenly places." Ephesians 6:10-12 (NLT) When you read Return of the Gods, please read to the very last page. Even better, you may want to skip ahead to read pages 234-239 before you finish the rest of the book. It will help you keep "looking unto Jesus" with great hope and expectation!
Mirror, Mirror on the Wall
(Written for one of our granddaughters for her 18th birthday)
Mirror, mirror on the wall,
Who is the thinnest of them all?
Mirror, mirror on the wall,
Who is the fairest of them all?
The mirror doesn't know
And doesn't care who is fatter,
And there are guys
Who are quick to flatter.
But the mirror can't think
And the flatterers don't matter!
Therefore;
Jesus, Jesus – Lord of all,
Who has the fairest heart of all?
Jesus, Jesus – Lord of all,
Who is the kindest, most obedient
Daughter and truest friend of them all?
"Therefore, whether you eat or drink or whatever you do, do all to the glory of God." 1 Corinthians 10:31
Yes, It Is a Matter of Life or Death!
What Worldview Do You Choose?
I. Here is the worldview of death (also known as death mentality, entitlement mentality, Sodom mentality, mutilation mentality, woke mentality, worldliness, secular humanism, do your own thing philosophy [so you can sing, "I did it my way" on your way to hell], and personal pride philosophy!) – proudly sponsored by Satan himself – the arch-enemy of our Living, Loving Lord Jesus Christ. Some of the popular positions promoted by this philosophy are:
A. You can be anything you want to be – just be confident in your own self-will and ability! You are the captain of your fate, the controller of your own soul!
You can be a world-famous singer if you want to be – even if Almighty God designed you for another purpose – with zero percent musical ability and a voice like a crow in a trap (you squawk).
You can be a world-famous jockey if you want to be – even if you are 6' 5" and weigh 250 pounds!
You can be a boy if you want to be – even if God did create you a girl! You can manipulate authorities and medical staff to prescribe hormones and mutilate your body to look more like who you want to be. It's your choice – even if you are a girl down to every last cell in your body! (Likewise, if you are a boy who wants be a girl!)
Gender is fluid – you know! (Really? If you have been tricked into believing this lie of Satan, try getting eggs from a rooster or milk from a bull! No! Please don't! I want you to have life – not death! If you try getting eggs from a rooster you may get scratched, but if you try getting milk from a bull – you  may get killed!)
B. Evolution is a fact! You are just an animal – although a highly evolved animal. God isn't real – He is just a myth. The universe exploded into existence from nothing and evolved into everything – with no plan, no purpose, no design, and no Designer. There is no meaning or purpose for your existence.
C. Therefore, since there is no God to rule over you, you can make your own rules! As you may realize, no one can legislate morality! So, you can do your own thing – live any way you so choose. You don't have to answer to God! He doesn't exist!
D. Truth is relative! You can have your truth – choose to have your own truth!
II. Here is the worldview of Life: – graciously offered to us by Almighty God Himself!
A. Here is what the Holy Spirit inspired Moses to declare to the Israelites as they prepared to enter Canaan (the Promised Land) after wandering in the wilderness for forty years: "I call heaven and earth to witness against you today, that I have set before you life and death, blessing and curse. Therefore choose life, that you and your offspring may live, loving the Lord your God, obeying his voice and holding fast to him, for he is your life and length of days, that you may dwell in the land that the Lord swore to your fathers, to Abraham, to Isaac, and to Jacob, to give them." Deuteronomy 30:19-20 (ESV)
B. Here is the scientific, clear declaration that the Holy Spirit gave us in the very first verse of the Bible: "In the beginning God created the heavens and the earth." Genesis 1:1 (NKJV)
The Bible
This Book Contains:
"The mind of God, the state of man, the way of salvation, doom of sinners, and happiness of believers. Its doctrines are holy, its precepts are binding, its histories are true, and its decisions are immutable. Read it to be wise, believe it to be safe, and practice it to be holy. It contains light to direct you, food to support you and comfort to cheer you. It is the traveler's map, the pilgrim's staff, the pilot's compass, the soldier's sword and the Christian's charter. Here Paradise is restored, Heaven opened, and the gates of hell disclosed. Christ is its Grand Subject, our good its design, and the glory of God its end. It should fill the memory, rule the heart, and guide the feet. Read it slowly, frequently, prayerfully. It is a mine of wealth, a paradise of glory, and a river of pleasure. It is given you in life, will be open at the Judgement and be remembered forever. It involves the highest responsibility, rewards the greatest labor, and condemns all who trifle with its holy contents."
Is this book what its writers claimed—the inspired Word of Almighty God? After all, He created us for a reason. Doesn't it make sense that He would want to communicate with us? Or is the Bible just a book of myths, fables, and lies? If the writers were not recording God's Word to them, they were lying.
Herbert Spencer (who was not a Christian) spent years as a research scientist, analyzing the universe before concluding that the universe has five basic components: 1. Time 2. Force 3. Energy 4. Space 5. Matter. Is it only by pure coincidence that the very first verse of the Bible contains all five of these components? Consider that Moses penned these words nearly 3,500 years before Herbert Spencer did his research and took up his pen to write his conclusions. Take note and consider carefully:
1. In the beginning time
2. God                              force
3. created                         energy
4. the heavens                  space
5. and the earth                matter
Did Almighty God inspire Moses to write these amazing words—or is this just luck? Coincidence?
C. Here is what Jesus said: "'You do the deeds of your father.'" Then they said to Him, 'We were not born of fornication; we have one Father—God.' Jesus said to them, 'If God were your Father, you would love Me, for I proceeded forth and came from God; nor have I come of Myself, but He sent Me. Why do you not understand My speech? Because you are not able to listen to My word. You are of your father the devil, and the desires of your father you want to do. He was a murderer from the beginning, and does not stand in the truth, because there is no truth in him. When he speaks a lie, he speaks from his own resources, for he is a liar and the father of it. But because I tell the truth, you do not believe Me. Which of you convicts Me of sin? And if I tell the truth, why do you not believe Me? He who is of God hears God's words; therefore you do not hear, because you are not of God.'" John 8:41-47; "Jesus said to him, 'I am the way, the truth, and the life. No one comes to the Father except through Me. If you had known Me, you would have known My Father also; and from now on you know Him and have seen Him.'… 'If you love Me, keep My commandments.'" John 14:6-7, 15 (NKJV)
D. Here is why Jesus came to this earth: "For God so loved the world that He gave His only begotten Son, that whoever believes in Him should not perish but have everlasting life. For God did not send His Son into the world to condemn the world, but that the world through Him might be saved. He who believes in Him is not condemned; but he who does not believe is condemned already, because he has not believed in the name of the only begotten Son of God. And this is the condemnation, that the light has come into the world, and men loved darkness rather than light, because their deeds were evil. For everyone practicing evil hates the light and does not come to the light, lest his deeds should be exposed. But he who does the truth comes to the light, that his deeds may be clearly seen, that they have been done in God." John 3:16-21 (NKJV)
Do you realize and recognize that Almighty God loves you supremely, created you intentionally, gifted you uniquely, and calls you personally to repent and submit your life to His leading? The fairy tale, Rumpelstiltskin, is credited with the myth that it is possible to weave straw into gold. The fact is that God can truly do in reality what the fairy tale portrays in fantasy. Think of your problems and trials as straw – but with God's leading by His Holy Spirit He can weave a tapestry of gold. Job said: "But He knows the way that I take; when He has tried me, I shall come out as gold." Job 23:10 The reality also is that God is real, His creation declares His power, wisdom and genius, our sin is deadly, and His final judgment is coming! The good news is that He has paid your penalty, but if you reject His payment, you are doomed!
"For the wrath of God is revealed from heaven against all ungodliness and unrighteousness of men, who by their unrighteousness suppress the truth. For what can be known about God is plain to them, because God has shown it to them. For his invisible attributes, namely, his eternal power and divine nature, have been clearly perceived, ever since the creation of the world, in the things that have been made. So they are without excuse. For although they knew God, they did not honor him as God or give thanks to him, but they became futile in their thinking, and their foolish hearts were darkened…
Besides this you know the time, that the hour has come for you to wake from sleep. For salvation is nearer to us now than when we first believed. The night is far gone; the day is at hand. So then let us cast off the works of darkness and put on the armor of light. Let us walk properly as in the daytime, not in orgies and drunkenness, not in sexual immorality and sensuality, not in quarreling and jealousy. But put on the Lord Jesus Christ, and make no provision for the flesh, to gratify its desires." Romans 1:18-21, 13:11-14; "For we must all appear before the judgment seat of Christ, so that each one may receive what is due for what he has done in the body, whether good or evil." 2 Corinthians 5:10 (ESV)
E. Almighty God created mankind in His own image, and He created them male and female for a purpose! "So God created man in his own image, in the image of God he created him; male and female he created them. And God blessed them. And God said to them, 'Be fruitful and multiply and fill the earth and subdue it, and have dominion over the fish of the sea and over the birds of the heavens and over every living thing that moves on the earth.'" Genesis 1:27-28; "Did he not make them one, with a portion of the Spirit in their union? And what was the one God seeking? Godly offspring. So guard yourselves in your spirit, and let none of you be faithless to the wife of your youth." Malachi 2:15 (ESV)
God's purpose for human sexuality is for the beauty, love, and integrity of marriage, home, children, and family. All of this Satan seeks to twist and destroy with pornography, profanity, perversion, sodomy, adultery, immorality, as well as death to babies by abortion, the elderly and the infirm by euthanasia, youth by suicide, and neuter the rest by hormones and surgeries. Why all this? His lies that the earth is already overpopulated and we are our own gods!
F. Here is why the apostle John wrote his gospel: "And truly Jesus did many other signs in the presence of His disciples, which are not written in this book; but these are written that you may believe that Jesus is the Christ, the Son of God, and that believing you may have life in His name." John 20:30-31 (NKJV)
G. Here is how you can test whether or not Jesus spoke truth – He offered this test Himself: "If anyone wills to do His will, he shall know concerning the doctrine, whether it is from God or whether I speak on My own authority." John 7:17 (NKJV) So, if you want to test the truth – do His will, not yours. Obey Him! Trust Him!
H. Now – here is Jesus' invitation to you! "Enter by the narrow gate; for wide is the gate and broad is the way that leads to destruction, and there are many who go in by it. Because narrow is the gate and difficult is the way which leads to life, and there are few who find it… Come to Me, all you who labor and are heavy laden, and I will give you rest. Take My yoke upon you and learn from Me, for I am gentle and lowly in heart, and you will find rest for your souls. For My yoke is easy and My burden is light." Matthew 7:13-14, 11:28-30 (NKJV)
I. In case you are wondering how to come to Jesus, His Word tells us! "'Sirs, what must I do to be saved?' So they said, 'Believe on the Lord Jesus Christ, and you will be saved, you and your household.' Then they spoke the word of the Lord to him and to all who were in his house. And he took them the same hour of the night and washed their stripes. And immediately he and all his family were baptized. Now when he had brought them into his house, he set food before them; and he rejoiced, having believed in God with all his household… 'Therefore let all the house of Israel know assuredly that God has made this Jesus, whom you crucified, both Lord and Christ.' Now when they heard this, they were cut to the heart, and said to Peter and the rest of the apostles, "Men and brethren, what shall we do?" Then Peter said to them, 'Repent, and let every one of you be baptized in the name of Jesus Christ for the remission of sins; and you shall receive the gift of the Holy Spirit. For the promise is to you and to your children, and to all who are afar off, as many as the Lord our God will call.'" Acts 16:30-34, 2:36-39 (ESV) "If you openly declare that Jesus is Lord and believe in your heart that God raised Him from the dead, you will be saved. For it is by believing in your heart that you are made right with God, and it is by openly declaring your faith that you are saved." Romans 10:9-10 (NLT)
Since February is the month we celebrate love, let's celebrate the Love of God and the love of marriage, home, children, and the wonder of God's sacrificial love for us in spite of our sin – instead of the sad, sick, sordid substitutions of Satan! Instead of celebrating pride in perversity, let's celebrate the purity of our Provider!
The Sacred Halls of Congress?
Have you heard the phrase, "the sacred halls of Congress"? If so, have you also wondered what is sacred about the halls of Congress? Those halls may be impressive – but "sacred"? Why? Doesn't "sacred" mean sanctified – set aside to God for His glory? (Literally, sacred = holy!)
In reality, the halls of Congress have far too often been the setting for the promotion and pushing of putrid "progressive" philosophy and policies by pusillanimous politicians! For example, the murder of innocent babies in their mother's wombs under the guise of a make-believe "right of privacy" was pushed through the halls of Congress and the Supreme Court in 1973 – and it took 49 years to expose it and reverse it for the fraud that it was! Now, recently, another perverted policy enshrining sodomy as being as sacred as God-ordained marriage and family has been paraded and promoted in the halls of Congress under the propaganda flag entitled "Respect for Marriage Act"! The halls of Congress are no more sacred than the halls of schools, colleges and universities where sexual permissive and perverted policies are being paraded as necessary "sex education"! Wouldn't "progressive, permissive perversion and pornography" be a more accurate description?
Do you realize what is happening? Satanic, Marxist manipulators are subtly and systematically destroying this once great nation by infiltrating the halls of education and the halls of Congress with their perverted "progressive" philosophy! I'm reminded of the saying: "there is always someone doing something stupid somewhere," and it occurs to me that currently the highest concentration of stupid may be in Washington, D.C. – followed by the mayor's office in Boise, Idaho! In Washington, D.C. it's not only in the halls of Congress, but also in the halls of the White House – as in a drag queen show! Let's get real – it's beyond stupid, it's Satanic! So, what should we be doing about this?
We need to share God's truth like we believe everything depends on us!
We need to pray like we know everything depends on God!
We need to trust like we believe that God works mightily through our prayers!
Prayer Requests
1. Let's pray that the deep state corruption in our own government will be thoroughly exposed to the light of truth and transformed by the power of Almighty God so that:
Truth prevails over political power, pride, and perversion.
The FBI actually becomes the Federal Bureau of Investigation rather than Federal Bureau of Inquisition!
The Department of Justice is transformed back to its proper role instead of being Department of Injustice.
The political prisoners still being held unjustly for treason and insurrection because of the fake riot and political trap of January 6, 2021 are released, returned to their homes, and justly given reparation.
That the fake reparations be abandoned (payment to people who have never been slaves for what was done to their ancestors). The "Civil War" of 1861-1865 to free the slaves cost more American lives than any other military war in our history! That was pertinent and powerful reparation, don't you think?
2. Let's continue to pray for massive spiritual awakening and return to Biblical principles and our Constitution and Bill of Rights. Let's pray that the halls of Congress do become "sacred" – sanctified to proclaim truth and righteousness and cancelling corruption!
3. For all the actual perpetrators of the war in Ukraine to be convicted of sin and converted!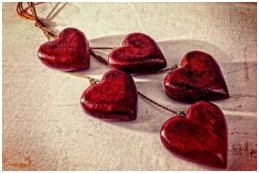 February is considered the month of love. In pondering what I wanted to relate on that theme, I want to quote something I read in the Winter 2023 ONE BODY MAGAZINE: "What Greater Burden is There Than Reaching the Lost and Encouraging the Saved?" I would like to just change one word and have it say: "What Greater Love is There Than Reaching the Lost and Encouraging the Saved?"
We want to commend you, our Overseas Outreach Donors, for serving as faithful examples of sharing that love month after month and year after year!
Because of your "Love in Action", we were able once again to share significant help with several ministries, whom we consider ministry partners. Below are a few examples to let you know how much your gifts are appreciated. Even though the notes were written to us, we know we could not have done any of it without your generous gifts.
"Thank you so much, dear brother, for your gracious gift! It is great help and encouragement for us that extremely helps us in many ways to keep the pace of the ministry. To purchase benzine for Andrey's generator, to meet targeted needs of various people, to go on with the Reliable Foundations club (we supplied the church that hosts the club sessions with the projector they use for the worship as well, and plan the next session for January 21, unless the next massive missiles strike changes the situation desperately). It helped us to give Christmas bonuses to all our workers that definitely will meet their various needs wherever they are and show them how we appreciated their faithful work and how the Lord cares about them. And, after all, it helps to compensate my surgery cost. Thank you so much, brother! May the Lord bless you abundantly in all your ways like you are blessing for many!
Yours by His grace
Sergei"
__________________________
"Thank you for your long-term support of the people of Ukraine. You have done that through frequent personal ministry visits over the years, directing funds to missionaries (expats and nationals), distributing books (mostly authored by you or carefully chosen for the person you were helping to turn to the Lord), and encouraging nationals and missionaries with your letters…..
Blessings, Georges"
__________________________
"WOW! Thank you so much for this gift! It meets many needs of Ukrainians."
Natasha Reimer"
Mulberry International
__________________________
"Dear Rick and Della,
It is a great privilege to hear from you! Thank you for congratulations on Natasha's birthday….. Thank you for special blessings for the New Year, which we enter with faith and trust to Our Lord! So many uncertainties but God will surely lead us, and we trust in Him.
Praying God will bless you with His leading and strength,
From Vienna with love, Zhenya and Natasha
P.S. and yes, we walked on Donau River embankment and had a cheesecake in McDonalds for Natasha's birthday. "